Last night, when I was trying to fall asleep, this beautiful Albert Camus quote kept running through my head: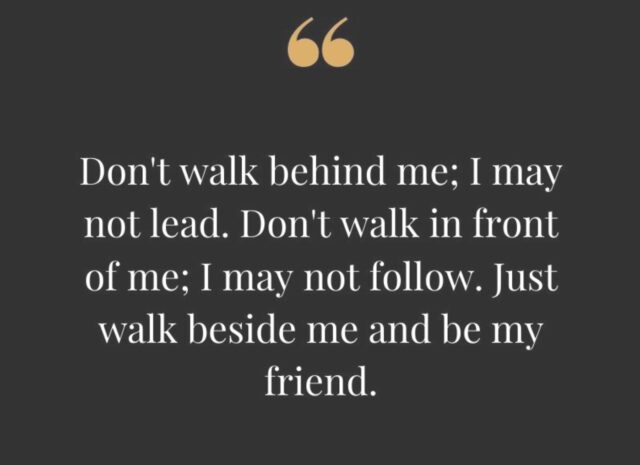 It reminds me of what the essence of coaching for me is all about: to be a client's buddy (as someone put it in a comment on one of my previous posts).
For as long as is needed, to be able to walk alone again.
These kinds of coaches show compassion without judging.
They are great listeners and help clients (through their life experiences and with all the techniques and tools they have learned) to find their own answers.
To do just that, while being fully present, is what drives me as a coach.
If you feel like talking, please don't hesitate and: click on schedule, to book a free call with me.