As a life coach for leaders and businesses, I could say: yes absolutely!
And then I could argue that I am a very good coach. To prove this, I could come up with testimonials of clients who are very satisfied with my work.
Of course, I believe in (the positive effects of) my coaching.
But what about the market for coaching in general?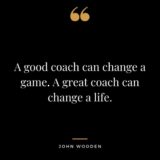 It is growing rapidly and will continue to do so in the coming years.
Here are some statistics from an article by Louisa Zhou:
– Coaching is popular:
1.5 million searches are made every month by people and companies looking for life coaches, executive coaches, and business coaches (Source: IPEC)
– Coaching clients are happy with the results:
99% of individuals and companies who hire a coach are "satisfied or very satisfied" and 96% say they would repeat the process (Source: ICF Global Coaching Client Study).
– Clients appreciate the work of their coach:
95% of clients rate their coaches as "good" or excellent (2009 ICF Global Coaching Study)
– Executive and management coaching helps executives and managers to improve their leadership skills.
And the return on investment (ROI)?
– A survey of 100 executives showed that the average ROI of executive coaching was almost 6x the cost of coaching (Source: ICF).
– 86% of companies that could calculate their return on investment said that they at least made back their initial investment. The median ROI is 7 x the investment (2009 ICF Global Coaching Study).
If you wonder if these figures are objective, I would advise you to read this article: https://lnkd.in/eef3x3WD
And, if you would like to contact me, please use one of the ways on my website.